Equality & Diversity Resources For The Wedding Industry
Disclaimer - This website contains affiliate links. I earn a very small commission if you make a purchase using my links, which I'll probably spend on outdoor gear and more houseplants.
This month is pride month. It's also a very poignant time across the world when racism and inequality are being brought into the spotlight with Black Lives Matter. As a heterosexual white female, I don't feel like I'm in the right position to educate anyone about equality & diversity in the wedding industry. However, I do believe that these issues need to be talked about.
Diversity and inclusion have become a fashionable subject to talk about across many industries, and the wedding industry isn't an exception. But with the current world situation and with pride month coming up, I wanted to share some resources from experts across the wedding community to help us all to become better allies to people from minority communities.
Tokenism In The Wedding Industry
How To Avoid Tokenism In The Wedding Industry – NU Bride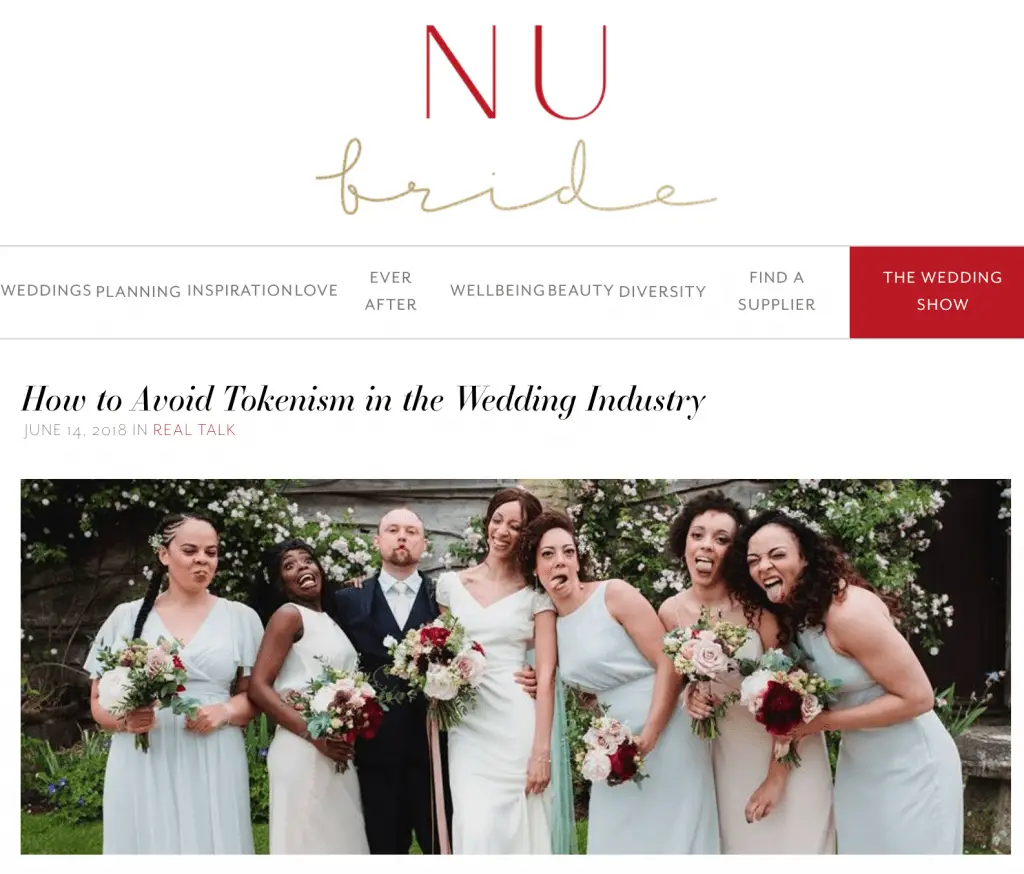 People Are Not Props – Catalyst Wedding Co.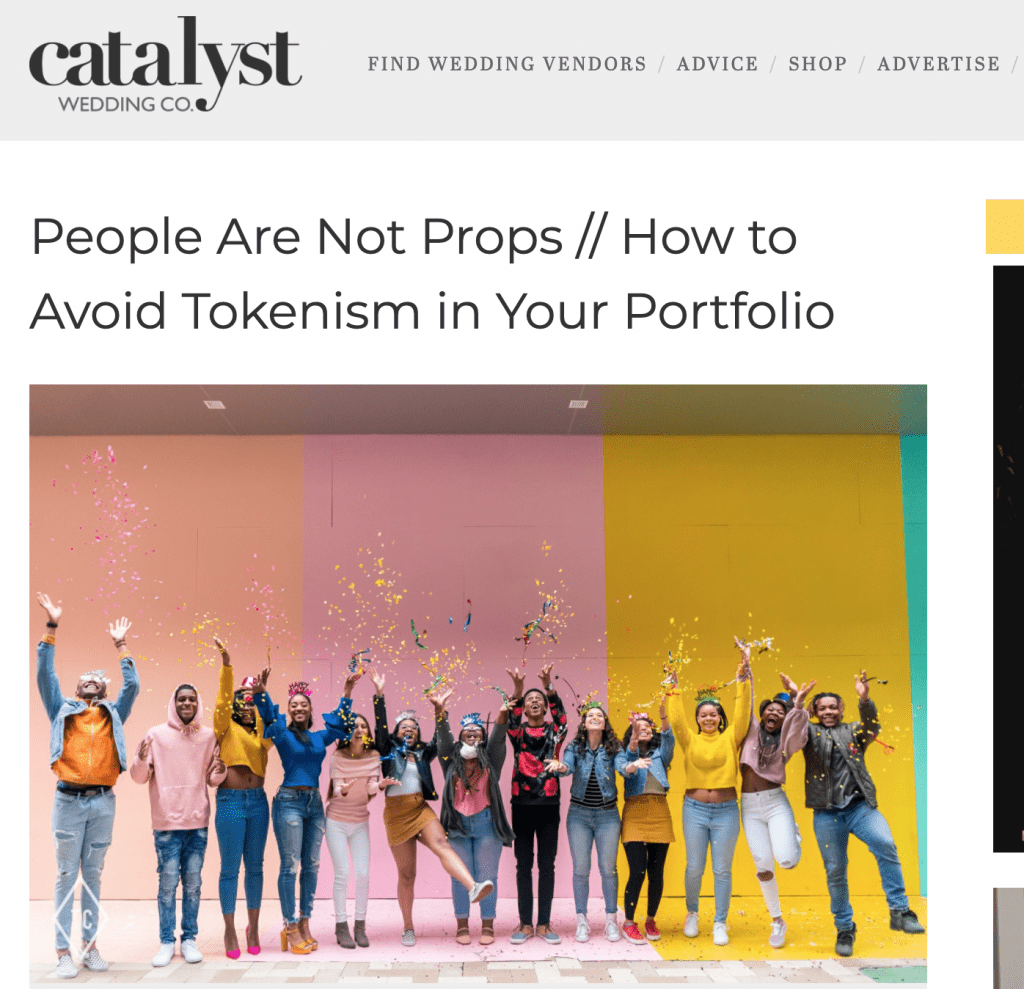 Being An Ally For LGBTQ+ Couples
How To Be LGBTQ+ Inclusive – Dancing With Her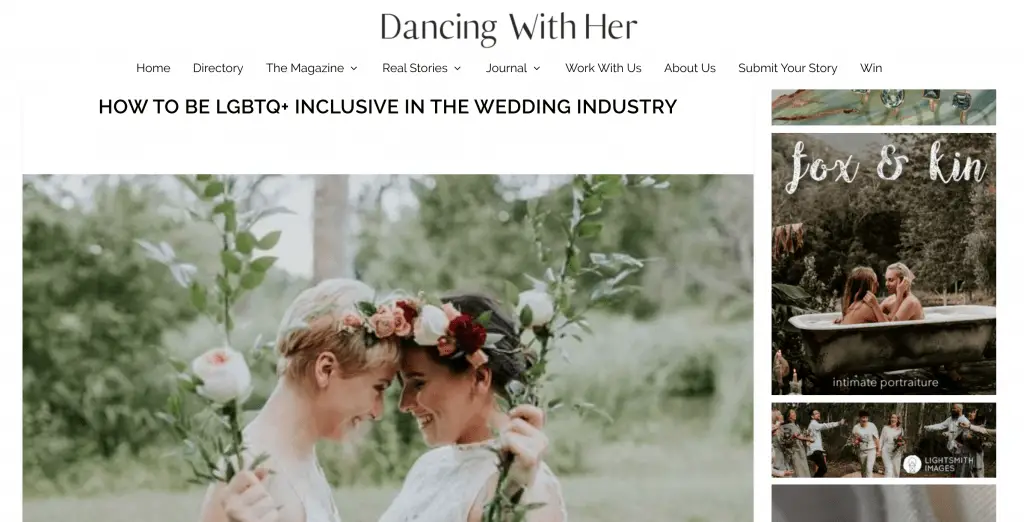 Celebrating Pride & Minority Movements without Capitalising – NU Bride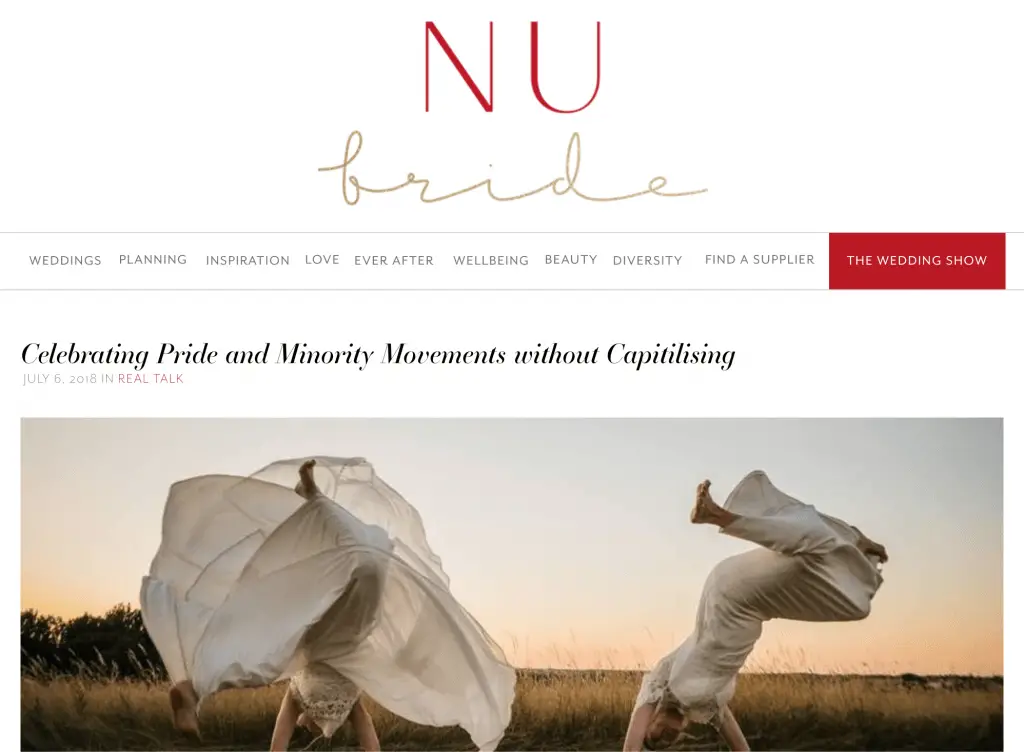 How To Be A Better LGBTQ+ Ally – The Business Proposal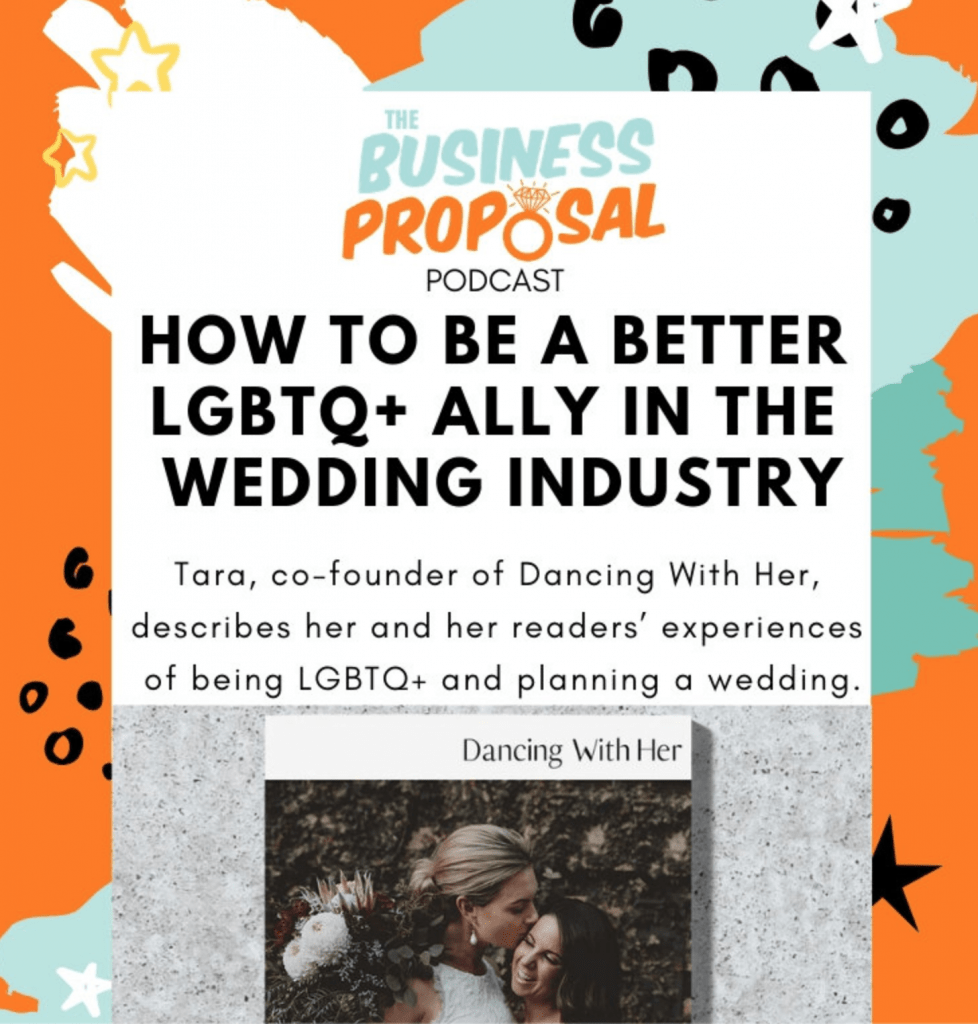 Equally Wed Diversity & Inclusion Posts
What Marriage Means To Me – Dancing With Her
Avoiding Cultural Appropriation
Cultural Appropriation & Diversity in Weddings – Rock N Roll Bride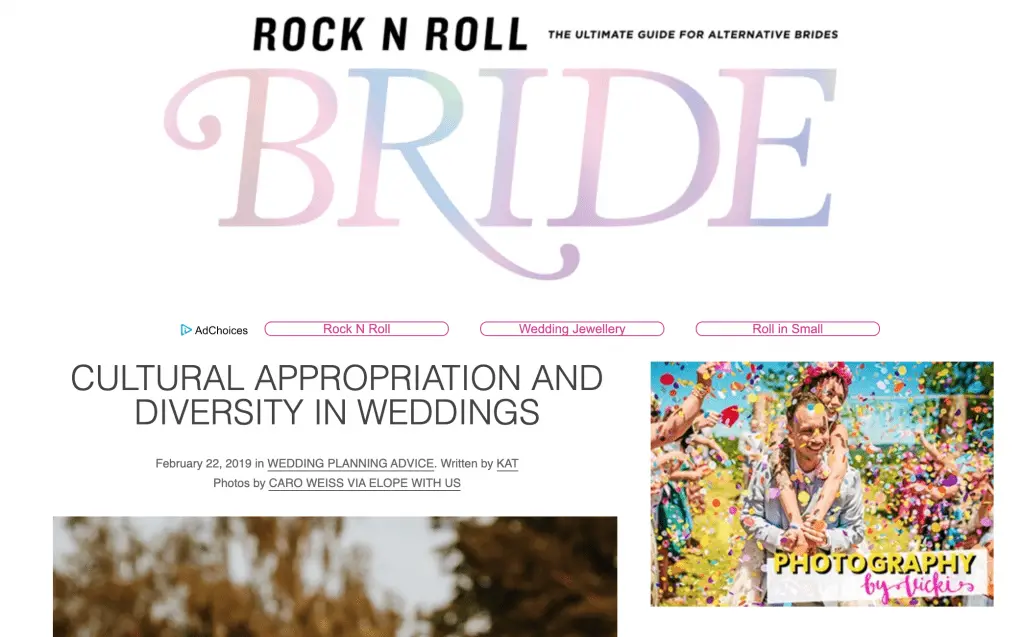 How To Plan A Wedding Without Cultural Appropriation – A Practical Wedding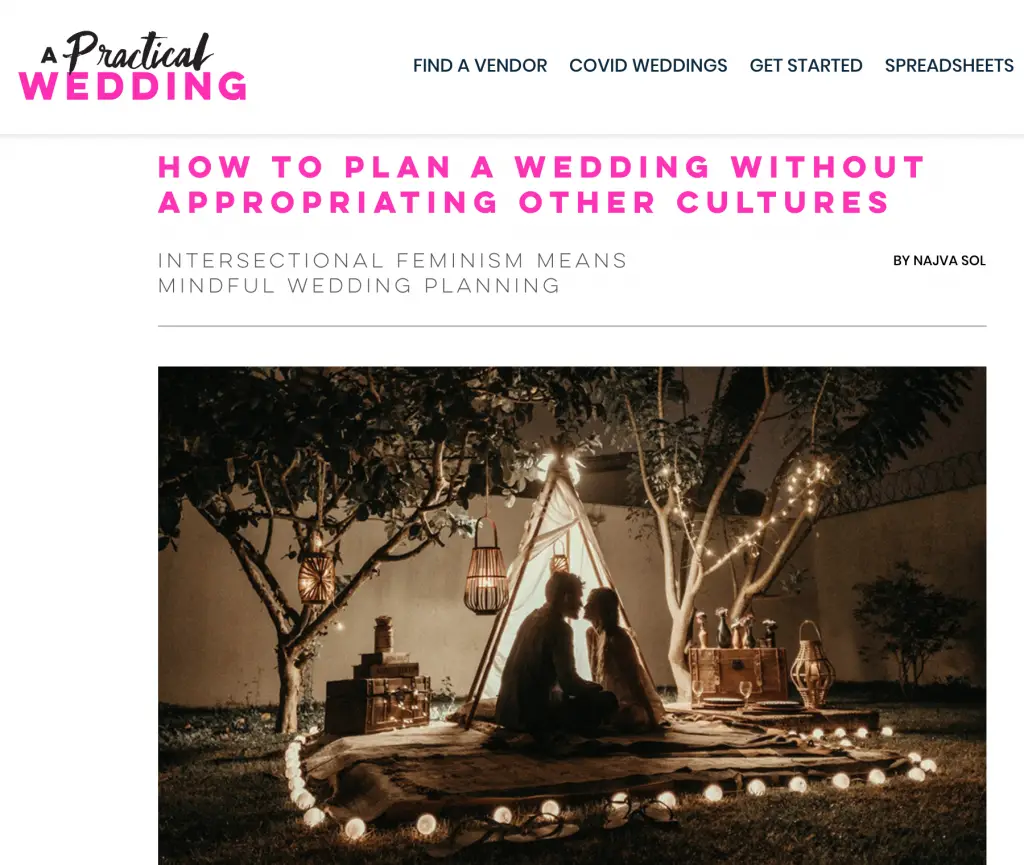 Racial Diversity In The Wedding Industry
Racial Diversity – The Business Proposal Podcast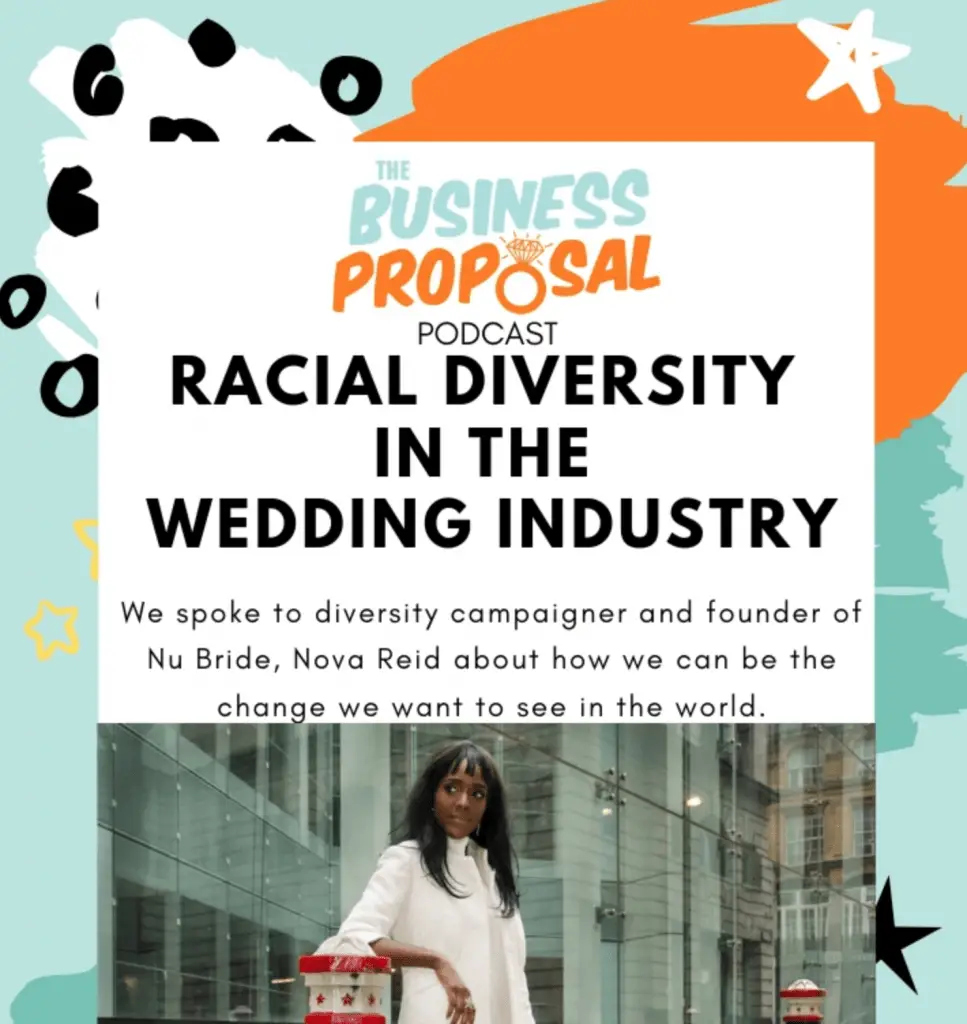 Diversity Resources – NU Bride
As I prefaced at the start of this blog post, I'm not an expert on diversity and inclusion in the wedding industry. Just like most of you, every day I'm trying to educate myself to becoming a better business person and generally a better human being. Please feel free to share any other resources that you think should be in this post in the comments below and I'll add them to the article.
If I've accidentally offended anyone in the writing of this post, especially anyone from a minority and underrepresented group, please feel free to email me at [email protected] and talk to me because I'm trying to be a better ally and your feedback is really important.
—