Disclaimer - This website contains affiliate links. I earn a very small commission if you make a purchase using my links, which I'll probably spend on outdoor gear and more houseplants.

Every year around the beginning of November, I start thinking about all the things I would love to have for my photography business and hope that I'll be able to get a great Black Friday deal to save some money – especially in these current times when the cost of living is going up.
And let's face it. After the last couple of years, the possibility to save a bit of extra cash on the tools that also help you save time in your business, well that's a double winner in my book!
I've put together a list of as many Black Friday deals as I could find that can help you SAVE TIME and SAVE MONEY in your business so that you're able to do more of the things that you love. Less time at work. And more time off with friends and family doing things that bring you joy.
And don't worry if you don't see something you're looking for here. I'll be updating this post regularly over the coming week as I get news of all the offers. And don't forget to check out the resources page where you'll also find the ongoing discounts for Adventure Wedding Academy readers.
Editing & Presets
The Adobe Black Friday 2022 promos are here! From now until November 25th Adobe is offering fantastic deals on Creative Cloud products. Here are the offer details:
Deal: Up to 40% Creative Cloud Apps for first time subscribers.
Code: None Needed
Link to Shop: adobe.com/creativecloud
Sale Dates: Now – 25th November

The best LR presets for photographers, no matter what field they work in.
Deal: 40% off presets with code below
Code: BLACKFRIDAY40
Link to Shop: archipelagopresets.com
Sale Dates: Now until 30 November
Deal: 50% Off Select Pro
Code: bf_22
Link to Shop: narrative.so
Sale Dates: Ends 12PM CST 27 November
Aftershoot started with the drive to make the lives of photographers easier through technology. As photographers and creatives ourselves, we know how valuable your time is. We believe you should be spending your time on things that matter to you most! Be it enjoying some time off with your loved ones, or working on growing your business – you've got the unicorns to help with automated CULLING, and soon EDITING as well. 
Deal: 40% yearly culling subscription
Code: CULLING40 (applied automatically)
Link to Shop: aftershoot.com
Sale Dates: Now until 30 November
Deal: 25% discount on our annual Pro plan
Link to Shop: filterpixel.com
Sale Dates: Now until 28 November
AI-powered batch photo editing desktop app for Adobe Lightroom Classic workflows.
Deal: 25% off AI edits in your first month
Code: blackfriday
Link to Shop: imagen-ai.com
Sale Dates: Now until 30 November
Image quality powered by AI.
Magically improve your photo and video quality with cutting-edge image enhancement technology.
Deal: Save 63% on The Everything Bundle – $279 ($478 savings!)
Code: none needed
Link to Shop: topazlabs.com/black-friday
Sale Dates: 15th November – 2nd December
AI powered image editing software.
Deal: TBC
Link to Shop: on1.com
Improve image quality with AI tools.
Deal: Save up to 85% on Luminar NEO
Code: none needed
Link to Shop: skylum.com
Sale Dates: 18 – 29 November
---
Workflow Tools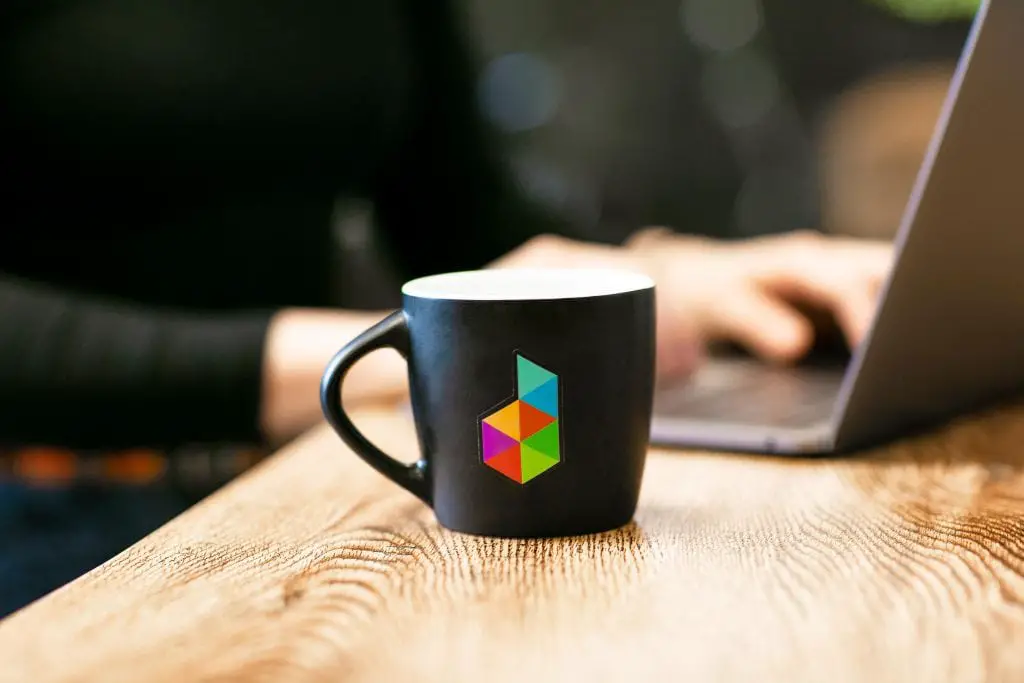 Dubsado is one of the most advanced CRM systems out there for entrepreneurs, with all the features you need to run your business like a boss. After this sale, the prices are going up… but if you are on a paid Dubsado plan, you're locked in to that price. So now is your last chance to lock in the low rate.  
Deal: Starter plan $150 a year, Premier Plan just $350 a year
Code: "wildconnections" for an additional 20% discount!
Link to Shop: dubsado.com
Sale Dates: Ends November 29th at 2 pm PT
Unlimited files. Unlimited file size. Blazing fast. Backblaze will automatically back up all your files including documents, photos, music, movies, and more. It's that easy. Never worry about data loss again!
Deal: Save 20% on Backblaze Subscriptions
Code: BLAZEON22
Link to Shop: backblaze.com
Sale Date: 25-28 November
Beautiful online galleries with shop integration and incredible automation apps that will help you increase your print sales without having to lift a finger.
Deal: 25% off Yearly Plans and 50¢ for Gallery Migration
Code: Use the code Q65R3Z for 1 month free
Link to Shop: blackfriday.pic-time.com/
Sale Date: Until 28 November
Shoot in RAW? Rawsie allows reducing RAW file size by up to 80%preserving dynamic range, resolution and edits applied in your Lightroomcatalogs. Think RAW image quality, but JPEG file size. Why bother? Rawsiewould save you tons on new HDD or SSD and make your remote photostorage, cloud, Lightroom catalogs and editing so much faster.
Deal: 20% off first year
Code: BF22
Link to Shop: rawsie.co
Sale Date: Until 2 December
Tailwind is a competition killer when it comes to Pinterest scheduling and their newly updated version can schedule to other social media accounts and has a new tool that uses AI to magically write that content — like your own ghostwriter.
Deal: 50% off Annual Plus Plan
How To Claim: 
1. Sign up on a Forever Free plan here: tailwindapp.com
2. After you have signed up, you will receive a link to upgrade to one of the Annual Plans at 50% off.
Link to Sign Up: tailwindapp.com
Sale Date: Now until 28 November (but you can sign up for your Forever Free plan now)
CleanMyMac X chases junk in all corners of your macOS. It cleans unneeded files, like outdated caches, broken downloads, logs, and useless localizations. You can remove tons of clutter that lurks in iTunes, Mail, Photos, and even locate gigabytes of large hidden files. Mac cleaning tools in CleanMyMac X will cut the extra weight in seconds. It cleans megatons of junk and makes your computer run faster. Just like it did on day one.
Deal: 30% off Clean My Mac X
Code: None Needed
Link to Sign Up: macpaw.com
Sale Date: 25 November ONLY
---
Directories
Deal: 35% off new or returning memberships
Code: BLACKFRIDAY22
Link to Sign Up: wanderingweddings.com/join-now
Sale Date: Now until 30 November
---
Websites
Lightning-fast, cloud-based hosting for your website. Focus on your business and avoid all the web hosting hassles. Managed hosting guarantees unmatched performance, reliability and choice with 24/7 support that acts as your extended team, Cloudways is the ultimate choice for growing businesses.
Deal: 40% off for 4 months on all hosting plans + 30 free migrations
Code:  BFCM4030
Link to Shop: cloudways.com
Sale Date: 14 – 28 November
Kadence
One of the best WordPress website builder options on the market.
Get 40% off either the Kadence Essentials Bundle or the Kadence Full Bundle
Get 40% off any a la carte product
Get 25% off on early renewals
Get the lifetime full bundle for only $499
Deal: Up to 40% off
Code: None Needed
Link to Shop: kadencewp.com
Sale Dates: Now until 29 November
Save an extra 10% on lifetime deals on apps to help make your like easier.
Deal: Unlimited credits for a single domain
Code: None Needed
Link to Shop: shortpixel.com
Sale Dates: 21-28 November (New York Time)
Deal: Save 15% off your new SmugMug account during the Cyber Week Sale. Unlimited storage, customizable photo websites, sell prints & secure sharing.
Code: None Needed
Link to Shop: smugmug.com
NordVPN is one of my go-to tools for SEO work when I want to hide or change my geographic location,. and for keeping everything secure when I'm using public WIFI. It's also great for accessing UK tv from overseas 😉
Deal: 72% off a 2-year plan
Code: None Needed
Link to Shop: nordvpn.com
Sale Dates: Now until 26 November
The Internet is a huge polluter of the environment. Start hosting your website on the leading eco-friendly web hosting provider and make a positive impact on the environment.
Deal: up to 80% off web hosting
Code: None Needed
Link to Shop: greengeeks.com
Sale Dates: 21 – 28 November
Industry-leading SEO tool for competitor and keyword research.
Deal: 40% off Semrush Guru for 3 or 6 months for new users
Code: None Needed
Link to Shop: semrush.com
Sale Dates: Now – 4 December
Deal: 30% off all website themes + every single Black Friday sale purchase will unlock a FREE Canva social media pack and a FREE DIY Your Website course
Code: None Needed
Link to Shop: thedesignspace.co/black-friday
Sale Dates: Starts 22 November
Gear
Deal: Deals on cameras, lenses, lighting & accessories from now through to cyber Monday
Code: None Needed
Link to Shop: adorama.com
Sale Dates: Now until 30 November
LowePro
Link to Shop: Lowepro UK / Lowepro US
Manfrotto
Joby
Deals: 
Up To 30% off
Code: None Needed
Link to Shop: peakdesign.com
Sale Dates: Now until 29 November
---
Missed Out?
Missed out on any of these great deals? Don't forget to check out the Resources page for ongoing discounts with many of these great AWA partners.