Disclaimer - This website contains affiliate links. I earn a very small commission if you make a purchase using my links, which I'll probably spend on outdoor gear and more houseplants.

Every year around the beginning of November, I start thinking about all the things I would love to have for my photography business and hope that I'll be able to get a great Black Friday deal to save some money.
And let's face it. After the year that 2020 has turned out to be, the possibility to save a bit of extra cash on the tools that also help you save time in your business, well that's a double winner in my book!
I've put together a list of as many Black Friday deals as I could find that can help you SAVE TIME and SAVE MONEY in your business so that you're able to do more of the things that you love. Less time at work. And more time off with friends and family doing things that bring you joy.
Disclaimer: This page contains affiliate links. I may earn a small commission to fund my houseplant obsession if you use these links to make a purchase. You will not be charged extra, and my office will keep looking green on the days when I'm stuck inside editing and blogging. It's a win-win.
Editing & Presets
Discounts on templates and 1:1 mentoring sessions in the online shop.
Shop now
Use the code:
THANKYOU30
for 30% off your order
Click here to shop now
Save 30% on Elemental Presets with the code THIRTY
Shop Now
---
Photography Gear
Up to 20% off Peak Design bags & 10% off their iconic travel tripod.
Shop now
Tripods, bags, lighting and accessories. Manfrotto has a range of deals on their website throughout the week.
Take A Look
---
Learning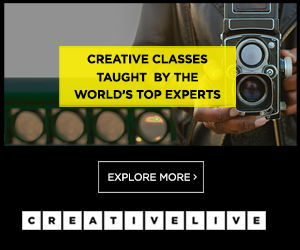 ---
Workflow Tools
All plans are currently on sale and with the code "wildconnections" you get an additional 20% discount!!!
Click here to learn more

Outsourcing for all those tasks you just don't want to do.
Offer:  10% Off  Your First Order with Fiverr  
Code:  FVRRHOLS10
Valid NOW until  1/1/2021
Find A Freelancer
Beautiful galleries with shop integration to increase your sales.
Use the code Q65R3Z for 1 month free.
Learn more
Pixellu's latest product is here: Introducing Pixellu Galleries — stunning, fast, easy to use client photo galleries that make delivering images an effortless experience. Take advantage of the launch sale this Black Friday — subscribe today and get 25% off Pixellu Galleries Pro, forever.
Take a Look

---
Directories
50% off on the yearly pro plan with the code FIFTY (discount valid for lifetime of your membership)
Sign Up
---
Websites, Hosting, SEO
40% off for 4 months
Code: BFCM2020
Learn more
Beautiful WordPress websites for photographers & creatives that are also easy to build.
35% off all website designs.
Use the code BF2020
Learn More
Huge discounts on domains, hosting & web security.
Learn more
300% more credits on monthly or one-time packages for new account signups between 27.11.2020, 00:00 and 30.11.2020, 23:59 GMT-5
Get Offer
---
Outdoor Equipment (The Fun Stuff)
Are these the most stylish ski bags and backpacks on the planet? They might just be. Their sale launches on Thursday.
Take A Look
Ellis Brigham are one of the UK's top mountain and outdoor sports stores and this year they have some amazing deals, including on my favourite ski brand Black Crows!
Shop Now
The place I used to buy all my snowboarding gear when I lived in the UK, the TSA has some pretty great deals if you wanna new gear ready for this coming winter.
Shop Snowboards
---
Office Furniture & Decor