So You Want To Become A Camera Brand Ambassador
Disclaimer - This website contains affiliate links. I earn a very small commission if you make a purchase using my links, which I'll probably spend on outdoor gear and more houseplants.
A lot of photographers have the ambition to become ambassadors for a camera brand. And there isn't much more that says 'I've "made it" as a photographer' than a camera brand willing to put their name next to yours. So how hard is it to get sponsorship and become an ambassador for a camera brand?
How I Became I Fujifilm X-Photographer
In 2019 I was given the honor of being named a Fujifilm X-Photographer. Becoming an ambassador for a camera brand was a truly great achievement, and I am proud to be a part of the Fujifilm family. But when I tell people about how the whole process worked, quite a lot of people are surprised. So today I thought I would share my experiences.
The Application Process
Having spoken with Fujifilm brand reps in the UK, I knew a bit about how the UK division of Fujifilm recruited their ambassadors, and did my research to get the email contact and name for the person responsible for the X-Photographer program at Fujifilm for Austria & Germany.
My first email contact with them, I introduced myself and sent a small introduction as to why I believed I would be an asset to the Fujifilm X-Photographer family. I sent some examples of my work and listed a brief summary of my achievements (awards & publications). This first email didn't receive a response, so after a month I followed up again. After my first follow-up, I received an email thanking me for my interest in becoming an ambassador and that my application would be considered. Another month went by and I didn't hear back, so I followed up again, updating them on my latest publications, interviews and awards.
Finally after a couple of months of me checking back in regularly and updating them everytime I won an award or had a feature I thought would be good for them to know about, I finally received an email asking if I could have a telephone interview to talk about the ambassador program. On the call they explained how it worked, and that they would love to have me as part of the Fujifilm Austria family if I was interested and were happy with the terms of the agreement. I confirmed that I was – and I was welcomed as a Fujifilm X-Photographer.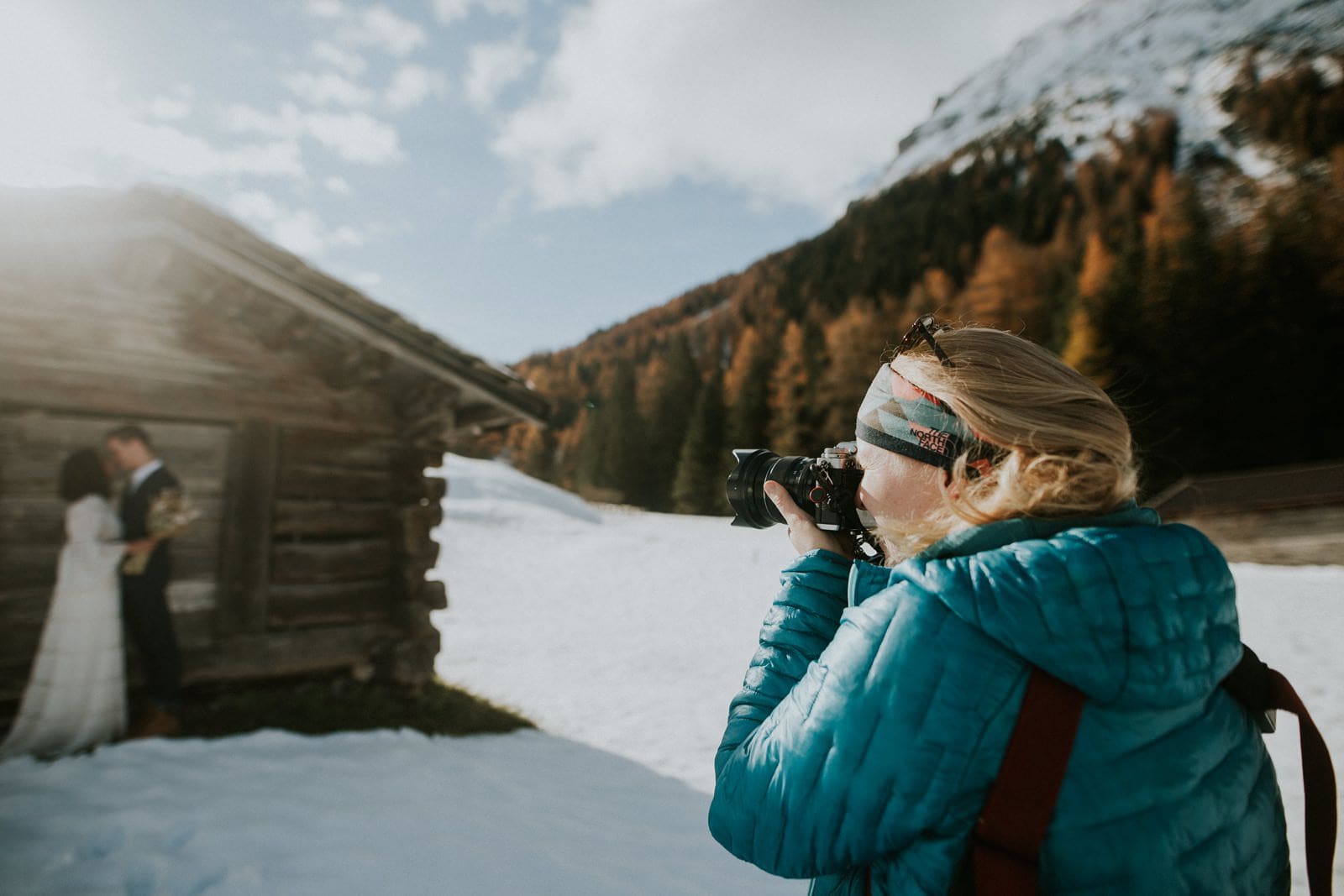 How To Become An Ambassador For A Camera Brand
Be Active – Don't Wait For Them To Come To You
I used to naively think that if I tagged camera companies in my social media posts enough they would eventually find me. But they are tagged in thousands, possibly hundreds of thousands of posts a day. And the reality is that if you want to be seriously considered, you need to let them you are serious. So just like you would with a job application, don't wait to be headhunted. Take control of the situation and be the first one to get in contact and start the process.
Preparing Your Application
Do your research and find out exactly how the process to become an ambassador works with your brand in your country, because it is different everywhere. Even for Fujifilm the process is different in Europe to the USA. So do your research and find out everything you need to submit a killer application that makes great first impression. That means if you are applying by email, find out the name of the person you are emailing. If there's a set process listed on the website for how to apply, make sure to follow it.
Tips For Improving Your Chances of Sponsorship
There are lots of great photographers out there, so why should a brand work with you over another photographer. Most camera brands will only want to work with ambassadors who genuinely love their products and who will bring something of value to the table that benefits them too. Certainly there are some things that can help boost your profile if you are looking to become a camera ambassador for your favorite brand:
1. Being Niche & Standing Out
You need to be consistently producing great work, but that's not going to be enough. There are so many amazing photographers out there, so they will want to know what makes you special? What makes you different? Are you in a unique niche, do you have a very distinctive style or are you doing something that nobody else is doing? What can you offer them that they don't already have in their ambassador team?
2. Be Visible
Whether that's having a large and engaged social media following, speaking at conferences or on podcasts, guest blogging, getting featured or entering (and winning) awards, a brand is going to love working with a photographer who is very visible within the industry. So if you aren't visible already, start building up your profile and getting featured as much as possible so people know your name.
3. Be A True Believer In The Brand
Most camera brands won't sponsor a photographer unless they are using one system exclusively. They want their ambassadors to be the people who genuinely love their system and use it because they believe in it. So linked with the point above, as you start to become more visible, you should also use this opportunity to already talk about how much you love the brand. Show them you really mean it and you're not just in it for the free gear. Which brings me to the biggest misconception about being a camera ambassador and that is…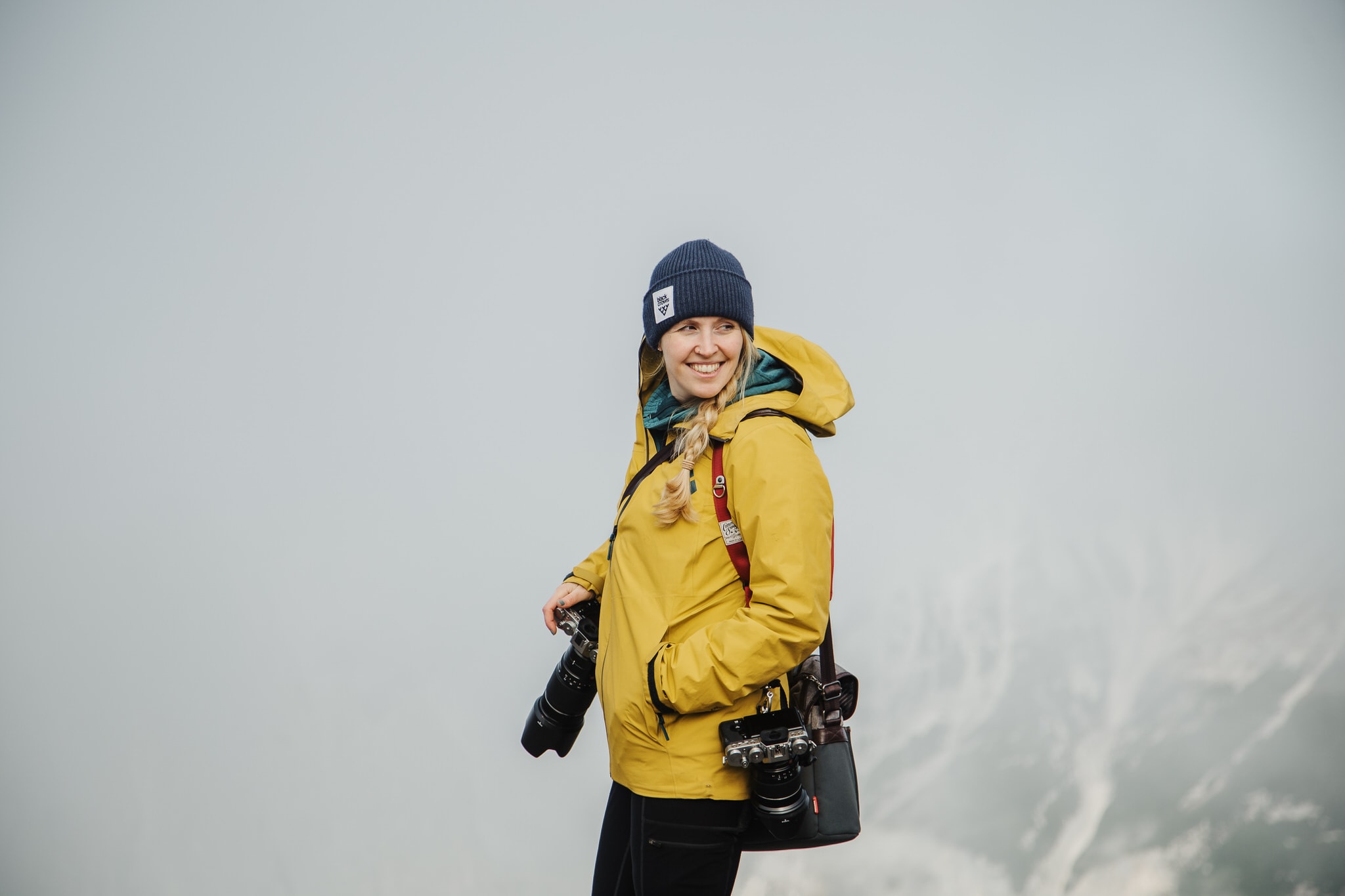 Does Being Sponsored Mean Free Camera Gear?
Every ambassador program is different, but if you're only in it for free camera gear, you might be disappointed. Each of the different camera brands runs their ambassador program differently, and with some it also varies depending on your country too. For many of the programs, you're probably not going to get shipped all the latest gear for free. Most of them offer their ambassadors a discount.
So what are the perks? Many programs pay their ambassadors to attend events or do other promotional work that representing the brand. There can the option to test out and review new gear before it's released to the public (again, usually paid). You might even have the option for free gear rental if you ever need to borrow anything. Plus there's the backlink and free PR for your and your business, and amazing sense of achievement that comes from being able to call yourself an official Fujifilm (or whatever brand you shoot) photographer.
So while you might not be handed a new camera for free, you'll be given the chance to raise your profile whilst acting as an ambassador for the brand, and get paid for work you are doing for them.
Do you have any other questions about becoming a brand ambassador for a camera brand? Leave a question in the comments below.
Related Reading