Archipelago Quest Presets Review
Disclaimer - This website contains affiliate links. I earn a very small commission if you make a purchase using my links, which I'll probably spend on outdoor gear and more houseplants.
I've been a fan of Archipelago presets for years. I purchased my first set back before Tribe Archipelago merged with Tribe Red Leaf, and I've bought a number of new sets since. Back in February they launched Archipelago Quest – a preset subscription series. As a long-time Archipelago Presets user, I was given access to it. And in today's post, I'm going to share with you my honest review on it.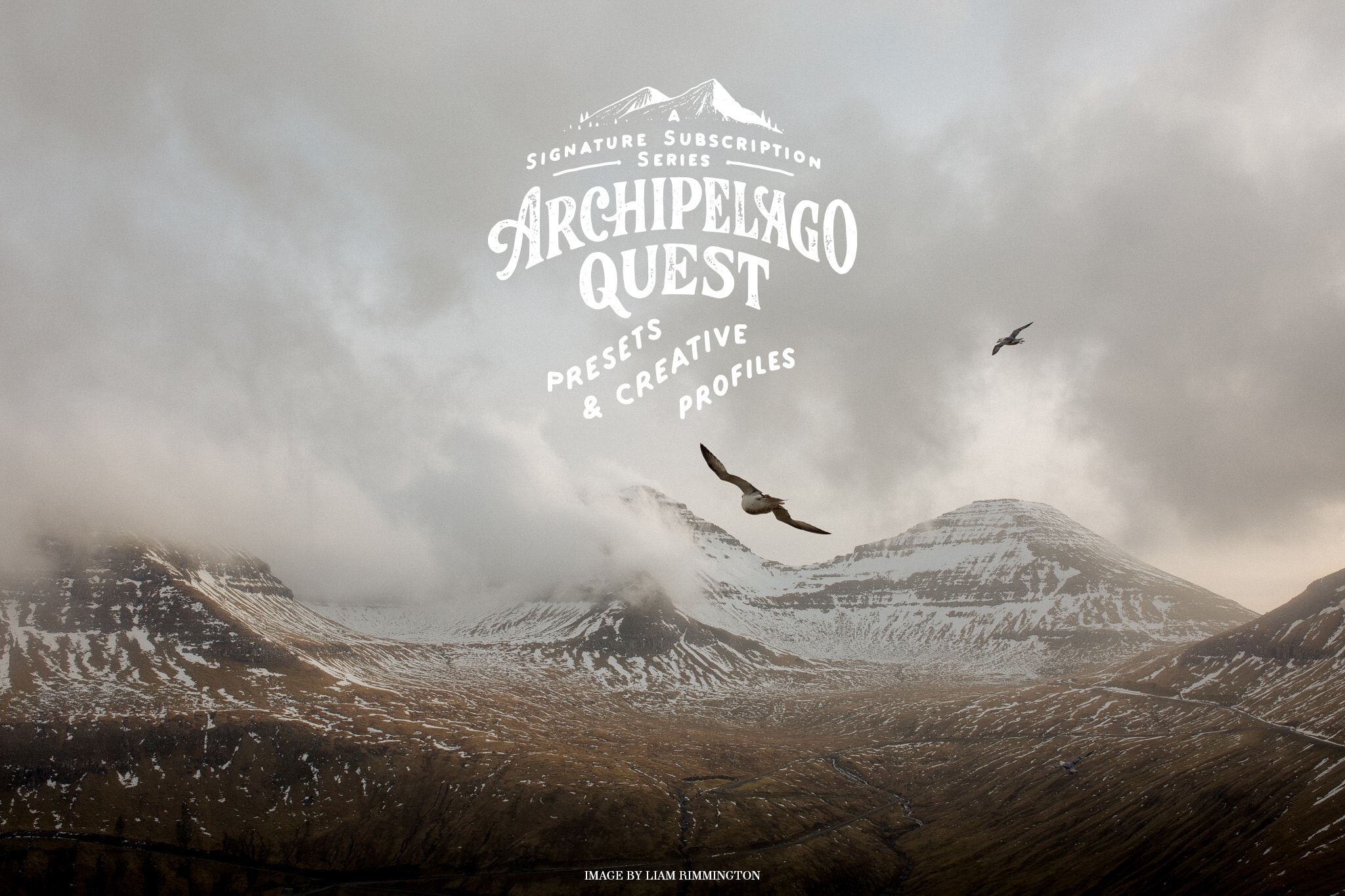 What Is Archipelago Quest?
Archipelago Quest is the signature subscription preset series from Archipelago Presets, one of the leading preset creators. Each month you receive new presets for Adobe Lr/ACR as well as having access to an amazing library of resources to up-level your editing skills.
How Much Does It Cost & What's Included?
The membership rate to join Archipelago Quest costs $8 USD a month. As part of your membership you get:
New Presets Each Month
Every month a new Signature set of Lr / ACR Presets & Creative profiles is released for download. The set includes 3 presets (1 main preset with 2 unique variations) plus 1 creative profile.

Bonus Educational Content
Bonus content includes editing tutorials, live editing sessions with Q&As, gear reviews and monthly videos introducing the new presets.

Facebook Community with Access To The Developers
The private Quest Facebook group is where you can go to ask questions, share your work and get help and feedback from the Archipelago team, where they host additional live Q&As.
Can you join for 1 month & download all the past sets?
No. You only get the set of that current month. Additionally you can also have the option to purchase past sets if you want to.
Can I cancel after 1 month?
Yes, there is no lock-in. So if you sign up and pay for the first month and decide it isn't for you, then you can cancel. You'll still get to keep the preset pack from the month you were a member but you won't have access to any future sets.
What Sort of Photography Do These Presets Suit?
Because there are different presets each month, and because there are 3 variations of each preset, they work for most genres of photography. If you've worked with presets before, you'll know that you can always make adjustments to match your particular style. Presets aren't a 1-click solution fixes all, no matter what preset you use. You'll still have to make a few small adjustments to get your own signature edit.
Can I See Some Examples?
Here are some examples from the first two sets from Quest:
Quest 01
Quest 02
Who Would Benefit From Joining Archipelago Quest?
I think there are a number of people who would benefit from subscribing to Quest.
If you want to test out some new presets or a new style of editing without buying a whole new preset pack, then this can be a great way to test whether Archipelago Presets are for you.
It's also a great way to up-level your editing skills and get feedback on your editing through the really supportive Facebook community. If you are still trying to find your style and need some support with your editing and using Lightroom, then for $8 a month you're not only getting some top quality presets, but also access to education and the chance to get feedback from the team who are developing them who are all editing wizards!
Should You Sign Up? Final Thoughts
I LOVE Archipelago Presets, but I'm also a firm believer that photographers don't need to keep buying the next set of presets because FOMO says they need them. So my initial reaction when I saw that they were launching a subscription was "This is not what the industry needs. Photographers need to develop their editing style and not keep changing it with every new preset." However, I want to admit that my initial reaction was wrong. While I still believe photographers need to find their style and be consistent, Archipelago Quest is SO MUCH MORE than just presets, and I believe it will actually help photographers up-level their editing and get more consistent by learning how to edit and adapt for different situations.
Aside from the presets, a huge part of it is also education and community. There are tutorials in how to get the images right in camera, tutorials for better editing techniques and how to use different parts of Lightroom. In the first 2 months of Quest I've learned new Lightroom skills that will speed up my editing workflow and learned new ways to edit as Lightroom updates with new features like colour grading.
So yes, I definitely think its worth $8 a month and I'm going to keep looking forward to seeing what new presets out each month and use it to up-level my editing skills at the same time.